Since modern browsers first opened up to third-party software plugins years ago, ad blocking has been popular on the Internet – but never has it been as mainstream as it is today.
Over 200M people employ ad blocking to some degree, with usage growing 70% between June 2013 and June 2014. Thanks to a recent move by Apple, powerful ad blocking software could spread further. With the launch of iOS 9, Apple is allowing third-party developers to design ad blockers for its Safari browser.
Safari represents 26% of browser share – making it the world's #2 browser. Now, Safari users can easily block tens of millions of dollars in ads.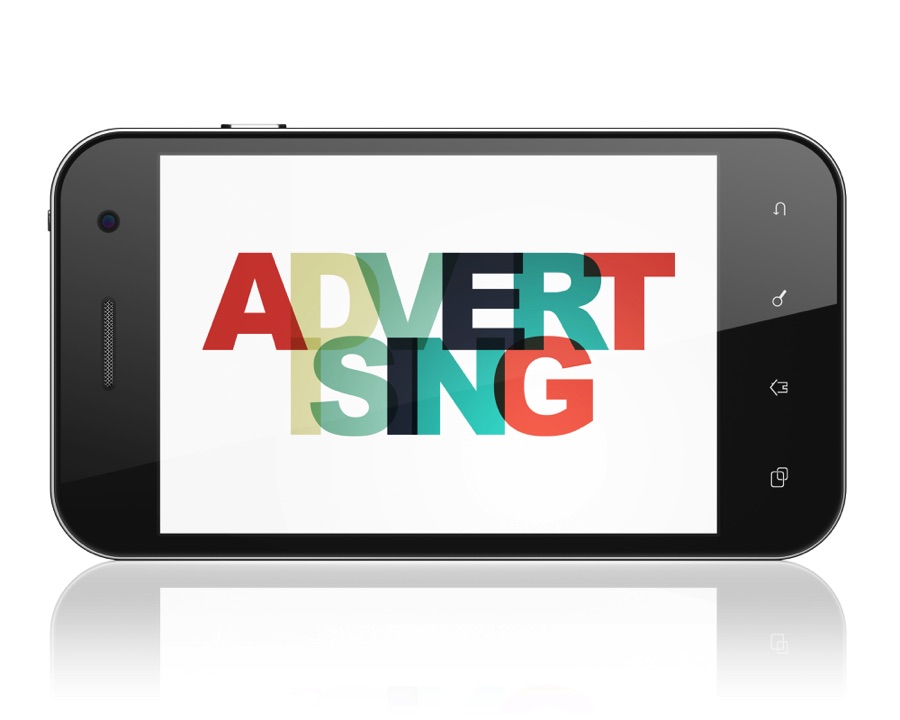 Safari Users Rave for New Wave of Blocking Apps
Shortly after Apple's move, ad blocking software dominated the Apple App Store's "most downloaded" software list.
Among the options was the wildly popular blocking app, Peace, garnering such a huge reaction that its developer, Marco Armet, pulled it from the App Store. He said:
Achieving this much success with Peace just doesn't feel good […] Ad blockers come with an important asterisk: while they do benefit a ton of people in major ways, they also hurt some, including many who don't deserve the hit.
It's easy to argue that ad blockers benefit users greatly:
They conserve bandwidth, which many mobile users access on a limited data plan.
They reduce the number of elements to be loaded, making Web pages load faster.
They reduce the odds of crashes caused by legacy technologies such as JavaScript.
They can cut down on the likelihood of being exposed to spyware and malware.
Still, Armet's comments raise an important point: What would the effect be on today's content ecosystem if ad blocking was all-pervasive?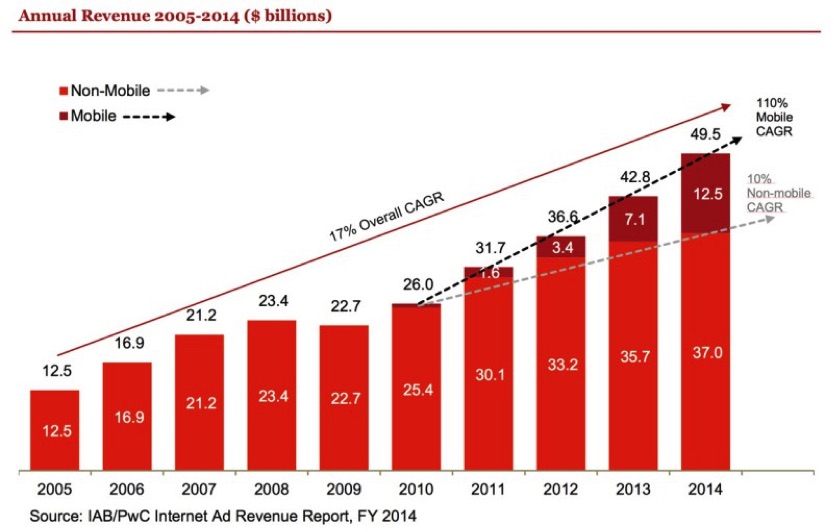 Photo credit: MarketingLand
Digital Ad Spend Hit Record Highs in 2014 – Now What?
Research reveals U.S. spending on digital advertising reached an all-time high in 2014: $49.5 billion. Of that, mobile – the area that causes headaches for many users – represents $12.5 billion, or about 25%.
Developers are leveraging Apple's shift, and billions in advertising spend is at risk. Display advertising makes up only 22% of digital ad spend, but it has a synergistic relationship with search.
Prospects exposed to display ads are more likely to click related search ads later. Without display, search would stand or fall alone – and organic search results beat ads 94% of the time.
With those figures in mind, blocking display ads stands to impact large firms the most – at least at first. If large companies shift toward search, bid prices of ads will go up, driving small and mid-sized players out.
This could reduce the diversity of ads served, effectively giving consumers fewer choices.
Is Ad Blocking Making Ad Developers Obsolete?
Another question is whether the advertising industry will evolve or shrink. Those who are interested in a diverse, high-performing advertising portfolio need to look for innovative solutions.
Whether people like them or not, effective ads have a huge impact on buying behavior: A single well-designed ad can improve brand awareness, favorability, and intent to buy. That's why businesses spend $4 million for 30 seconds of Super Bowl ad time.
Consumer attitudes towards ads may not have changed so much: People like seeing good ads at the right times, but they don't like feeling as if they're paying for ads – as they might when their data plan is being used to serve them.
The secret in 2015 and beyond might be found in consent: Serving ads in contexts where consumers will welcome them, not run from them. That's where innovative advertising technologies come into play. Serving ads at a convenient time, to a somewhat captive audience is ideal, but popping those ads up at a time when the user is otherwise occupied with a compelling app just doesn't make sense.
Mira allows app developers the chance to make the right monetization decision, choosing to monetize without mucking up the app experience. Mira triggers relevant ads outside of the mobile environment, at a time when users are more likely to pay attention. Ads that are triggered when a user is confined to a taxi, on a Taxi TV, or when a person is pumping gas, on a gas pump display, come at the right time, and Mira's technology makes sure that the ad is also relevant to the user's interests.
If you are an app developer who wants to serve ads that don't impact your app, but still generate better than average CPMs, you should consider Mira. Learn more about how Mira works by downloading our step-by-step guide to how Mira serves relevant, timely ads that your users will love.