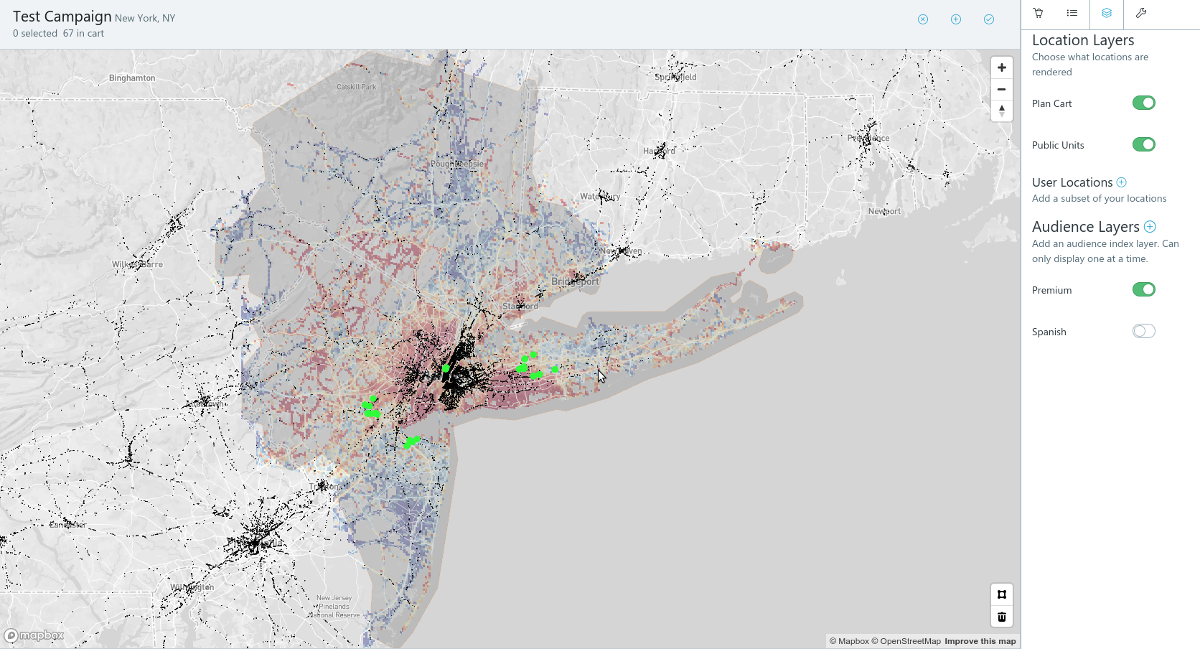 Location intelligence
for

out-of-home.
Mira provides real-time crowd analytics tailored for the out-of-home channel.
Contact sales
Access your
digital audiences

in physical spaces

Mira measures the interests and demographics of real-time crowds of people in physical locations.

By processing more than 3 billion mobile location events per day, our crowd analytics platform can filter, aggregate, and measure digital and mobile audiences in arbitrary geographical locations.

Explore the platform
Building Blocks
There are 3 components of our platform that drive each use case.
Research & Intelligence
Data licensing, visualization, and research for location-driven insights across US markets from any vendor.
Learn More
Real-Time Decisioning
Mira measures and quantifies crowds around locations in real-time based on their interests and behaviors.
Learn More
Measurement
Leverage our data to measure and attribute web conversions, foot traffic, brand recall, television tune-in, and more.
Learn More
New
Tailored

for out-of-home

We built our platform specifically for the out-of-home channel.

Mira provides the real-time and historical data layer for the out-of-home industry to plan, execute, and measure campaigns.
Buyers & Specialists
Enrich your media buys with audience data. Choose the best inventory for your audience. Deliver the right message to the right real-time crowd.
Learn More
Networks & Suppliers
Increase the value of your inventory by enabling it to be real-time addressable. Respond to RFPs with confidence.
Learn More
Digital Marketers
Access your digital audiences in the physical world. Push the tenets of digital and RTB into out-of-home.
Other Use Cases
Our audience data infrastructure generalizes well to multiple use cases and provides industry-leading scale.
Retail
Plan where your next brick-and-mortar location should go. Analyze your in-store audience in a digital context.
Real Estate
Quantify the intagibles, spot trends early, and find look-alike neighborhoods based on demographics and interests.
Smart Cities
Understand how different types of people move over time. Analyze changes in neighborhood demographics.
Finance
Incorporate real-time movement signals as an indicator of asset performance.
Mira has been
featured

in