Creating an app that appeals to a wide audience is a challenge, as many of you know first-hand. We frequently interview app marketing experts, and share their techniques with you. In the same vein, we thought you might appreciate hearing from successful app developers. Our first in this series is Layla Sabourian, of Chef Koochooloo.
Layla Sabourian is the founder and mastermind behind the creative family-oriented cooking app, Chef Koochooloo. Like any good learning tool, it pairs fun kid-friendly activities with lessons on other cultures, healthier lifestyles, and even some math and science. An accompanying recipe book is in development as well.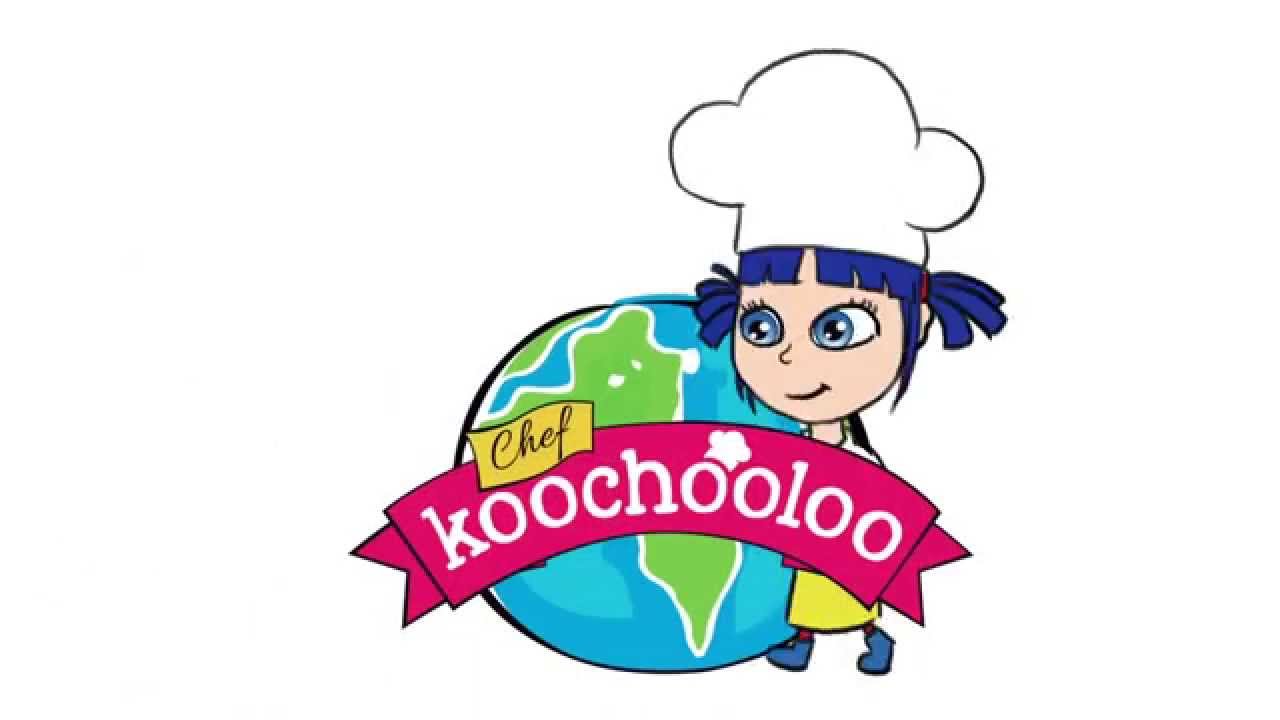 We took the time to catch up with Layla, to find out a little bit more about her app and the inspirations that brought it to market.
What's your elevator pitch?
Chef Koochooloo is an international educational platform that teaches kids math, science, and geography through cooking while raising awareness about social responsibility.
What made you decide to build an app in the first place?  Was it the idea or the desire to be an app creator?
As a working Mom I often struggled with:
Finding fun quality time with my family
Providing a healthy home cooked meal
Ensuring my daughter is on the right education path
Whenever I wanted to spend time with my daughter, I did not have enough time to cook, and she would end up in front of TV, which I did not appreciate. If I wanted to spend time with her, I would end up ordering food out, which was not as healthy. That's the struggle, I think, that many parents deal with… They want to enjoy their kids, teach them something that matters, and still end up with a clean home and a healthy diet. But there are so many components to each of those goals, that it's virtually impossible to 'do it all'. I knew if I was struggling, that others were as well.
The Chef Koochooloo app concept emerged when I solved this challenge for my own family. By bringing my 5 year old into the kitchen and involving her in cooking, I was able to spend quality time with her. Problem solved. But there were challenges, still. She would lose patience quickly, the attention spans of children being what they are, so to meet that challenge, I got creative. I incorporated fun stories that went along with each recipe, telling her about the country of origin, and incorporating food science activities (here's what's causing the water to boil, steam is caused by water going from liquid to gas, etc.)
I soon discovered that my daughter was converting into an adventurous foodie with a pretty solid grasp of science. And I wasn't the only one to notice the change, both in her personality as she bloomed under by attention, but also in her newfound educational prowess. Neighbors and friends asked if they could be included in the cooking process with us – which was flattering, but difficult to scale. 
A business was forming, and I allowed it to bloom in front of me. My cofounder and I both worked for SAP at the time. He was an engineer, while I took care of Go To Market for several mobile solutions that SAP had rolled out. We thought it might be fun to test the idea out as an app, and before we knew it, we had a prototype built. We then began testing it at various schools in the Bay area, and with the help of teachers and educators, and support from our community on IndieGogo– our platform evolved to include an after school program and iOS application.
What's your plan to get traction?
Traction is the difficult part for a lean startup like ours.  Having worked on mobile solutions for companies like Yahoo and SAP, I know user acquisition costs are quite high for mobile apps if advertising is the primary vehicle for download. They can begin at $1/download all the way to $18/download, depending on the network and vertical.
So far, all of our traction has been organic. We have presence in 15 schools and that's growing fast. For the app downloads, we plan to ask all of the schools to include a small blurb in their communication about our app, and also reach out to appropriate bloggers and journalists. When we receive seed funding, we will initiate iAd and Ad mob campaigns, or work with companies such as Ad Taxi and Fetch or Mira.  
As a parent, what excites you about your app?
Seeing how engaging the app is for the entire family.
In one of our focus groups, one of the parents pointed out something that was truly touching for me.
"Usually when my kid asks for the iPad, something sad rushes over me, because they want me to enter in the password, then they take the iPad and run away to their usual corner and that pretty much ends my interaction with my child. The experience is quite alienating.  With chef Koochooloo, however, it is the exact opposite experience. My son chooses a country and then asks me to join him in the kitchen and go to the trip with them. It is a really fun way to connect, not to mention how happy my wife is when she comes down and sees that not only have I entertained our son, we have lunch ready on the table." 
How many American families don't know how to prepare a healthy delicious meal in a short time? Our app makes that simple and fun. Knowing this made it easier to leave my comfortable salary in high tech to focus on solving this issue for families.
It's seeing these emotional connections between parents and children that makes the difficult parts of running a startup so worthwhile. I think it's important to have a vested interest in your product beyond the financial, and if it's a strong emotional connection, you make a better app.
What did you learn – good and bad?
I learned so many things, but if I had to point at one pain point, it's that it is really difficult to find good interaction designers.
If I had a do-over for my earlier career path, I would go after UX myself.
What are you future plans – iteration or new apps?
We are now working on making the app available on iPhone as well as the iPad, and once we launch that, we will focus on developing on Android, and of course taking the solution to Market. Right now the app is available on public beta for the iPad users only.
We are also applying for the SBIR Education Intervention grant, and hope to use that budget to conduct extensive research on the effectiveness of our app. Does it bring about positive behavior outcomes when it comes to selecting healthier food choices? The more data we have, the better we can evolve into a perfectly useful app for healthy, fun-loving foodie families.
Layla Sabourian is the founder and mastermind behind the creative family-oriented cooking app, Chef Koochooloo.
If you've created a cool app and want to share your story, please let me know at jon@mira.co