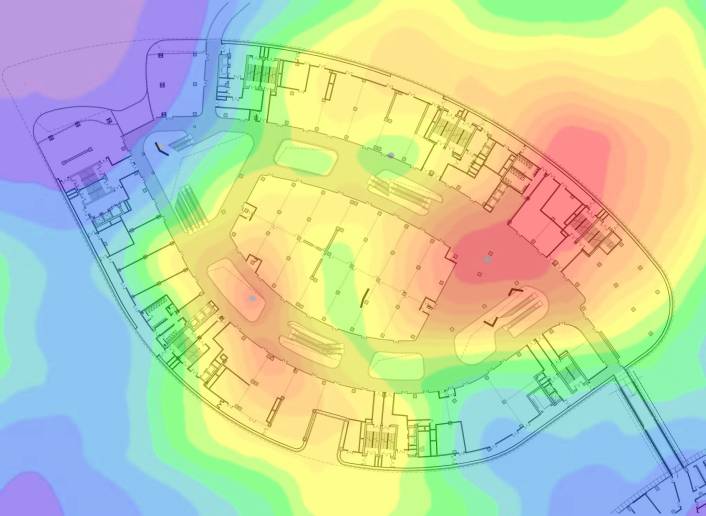 MiraMetrics
MiraMetrics brings web analytics to the physical world.
Digital Context in Your Physical Spaces
MiraMetrics is a querying and visualization dashboard built upon Mira's anonymous crowd analytics data. Whether a large mall manager or a boutique retailer, MiraMetrics can fit any budget and provides valuable insights into a client's customerbase.
Customer data is anonymized and aggregated, as it is for all of Mira's use cases, so privacy is built in.
MiraMetrics can answer questions like:
What is my customers' distribution of income?
When is my target audience in my store?
What neighborhoods look most similar to my customerbase?
Where do my customers live?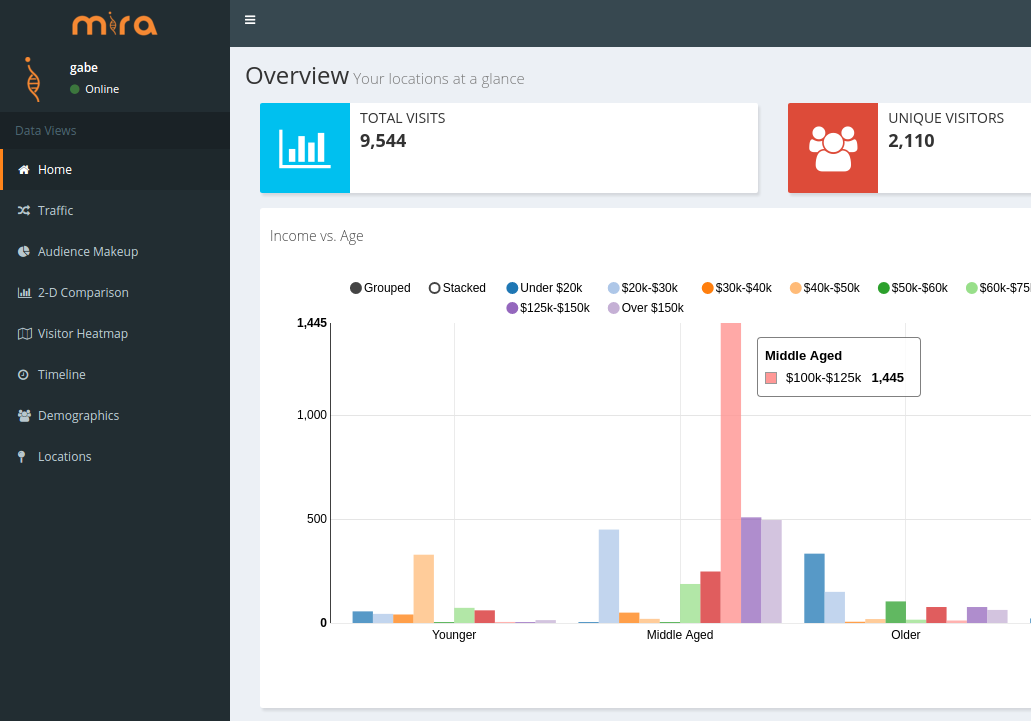 What can Mira tell you about your customers?
Demographics
Household Income
Age Group
Children
Own/Rent
Urbanicity
Employment Status
Occupation
Political
Religion
Interests
Fitness
Nightlife
Auto-Intender
Pets
Fashion
Sporting Events
TV Viewership
Stores Visited
Travel

And Thousands More
Traffic
Overlay a digital heatmap to see your location's busiest areas. Or, look at traffic historically to analyze trends.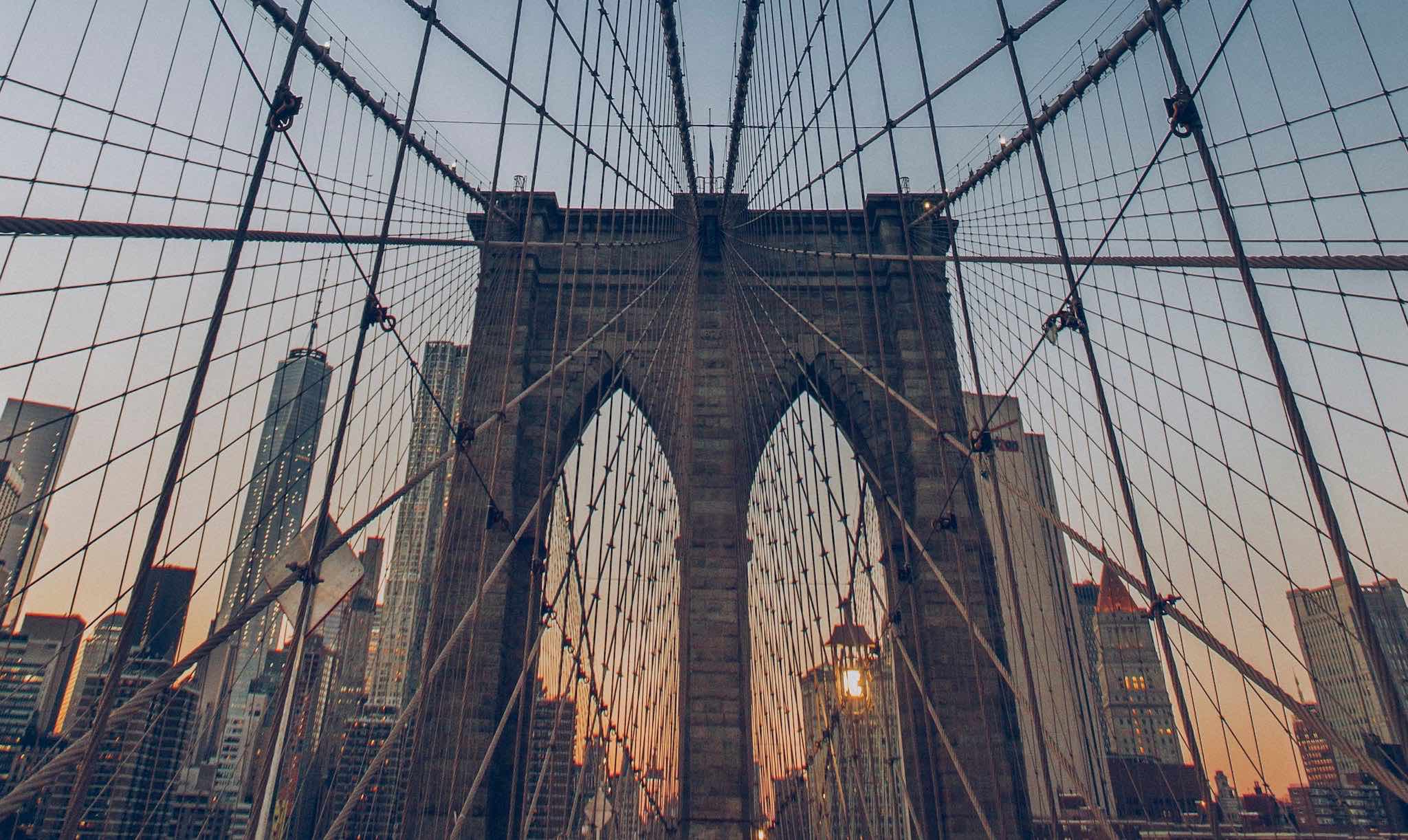 Want to learn more?
Email info@mira.co or use the form below.
Don't worry, we hate spam too - we'll only contact you about your request.